Carol L. Cain
Carol's Journal
Register
2022.01.01 Recap of 2021
Last updated: None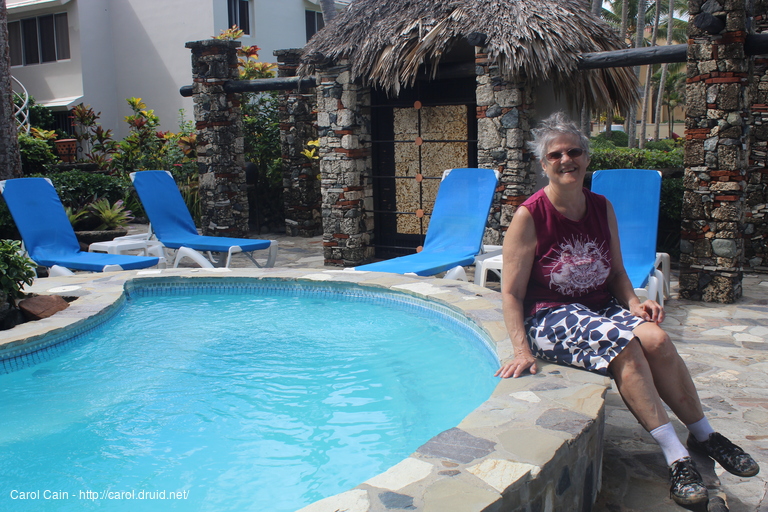 We started the year in the Dominican Republic. We had to leave early because of our insurance. We could not go to our trailer since it was still winter. Monica helped us find an apartment in her building in Pickering where we could stay for three months. We had to quarantine for two weeks but even after that there was not much to do with all the lockdowns.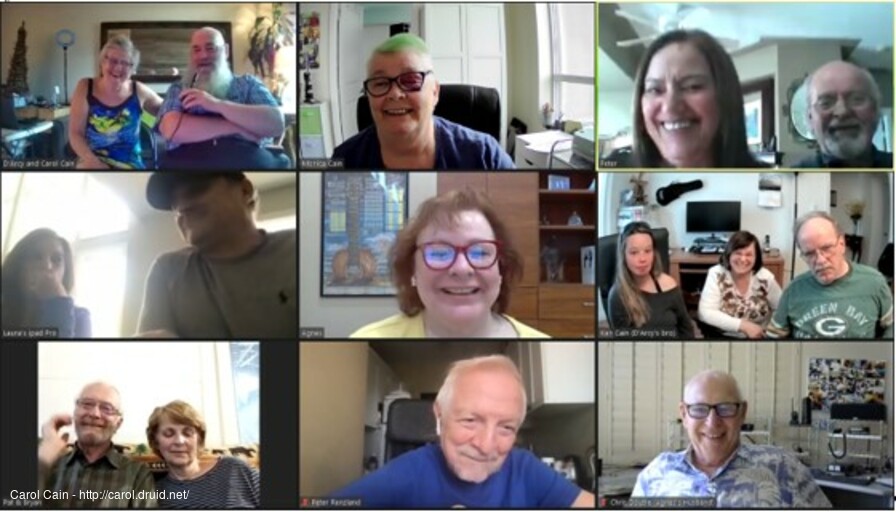 For my birthday D'Arcy arranged a Zoom birthday party with the help of his sister Monica. This year I celebrated my birthday in Pickering. After the Zoom Party D'Arcy took me out for supper at a restaurant called "The Works" where we both enjoyed a juicy hamburger. D'Arcy also bought me a new computer. It didn't work with my system so we returned it and D'Arcy spent almost as much on repairing my old one.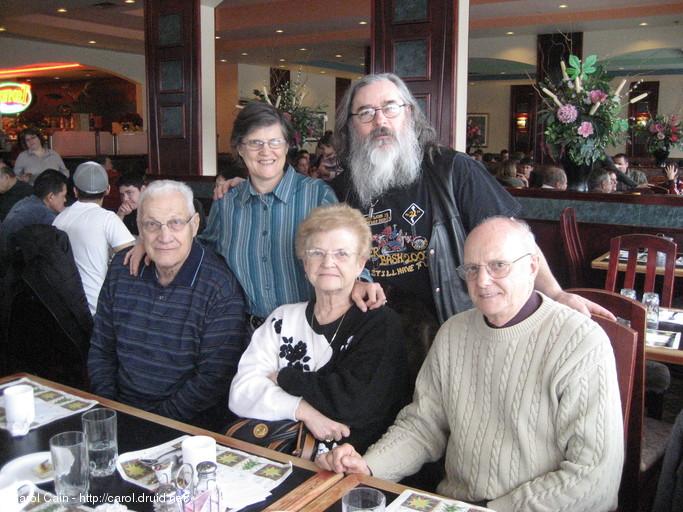 Born September 2, 1939, Uncle Jimmy died April 29, 2021. I heard from our cousin John that Uncle Jimmy was suffering from Alzheimer's for a couple of years. Uncle Jimmy you have lived a good and happy life and we will all miss you. Goodbye Uncle Jimmy you sure will be missed.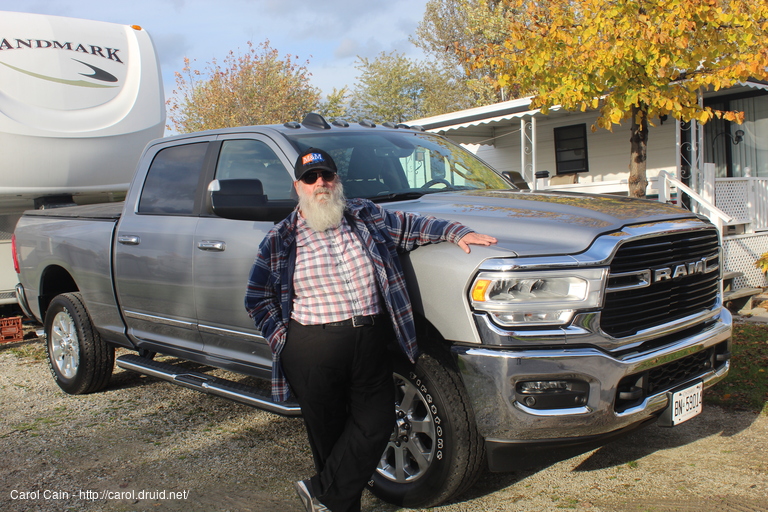 We needed a vehicle so we arranged to buy one from Tiffany's boyfriend. It was an older one but it was good enough to get us around and to our campground in McGregor, ON on May 1. We used it while we looked for a truck. Due to chip shortages there were none available so we traded up to a newer Jeep Grand Cherokee which we planned to use to go to New Orleans where we would rent an apartment. At the last moment we decided to give finding a truck one more try. We went for a drive and we arrived at Ken Knapp Fords and lo and behold we found a 2019 Dodge Ram 3500 Big Horn. It just came into the dealer. Knowing this could be our last chance at a truck we jumped at the chance.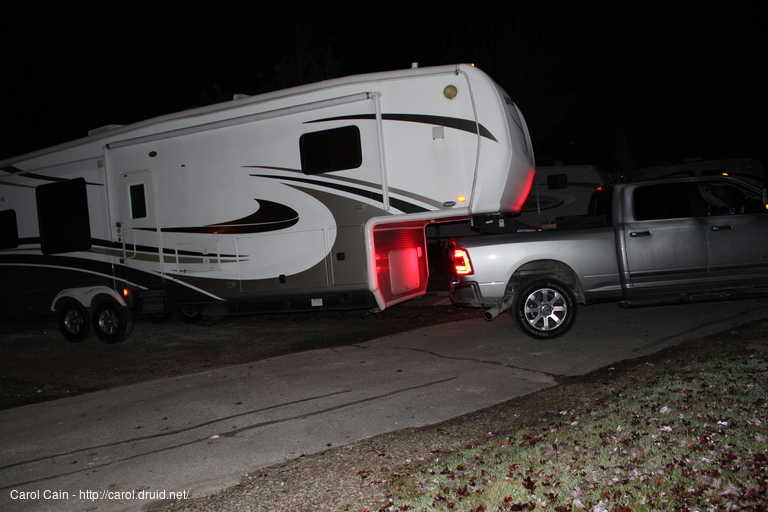 The borders opened and we were able to pull our trailer down to New Orleans. We left Wildwood at around 11:30 PM on November 8 and got to the border at a little before midnight . We thought we would beat the rush but there was still a line up. It took us a little over one hour to cross over to the states. They asked if we had any pets, guns or citrus fruit and if we were vaccinated. We passed so we were on our way. We are so glad things are starting to get back to normal.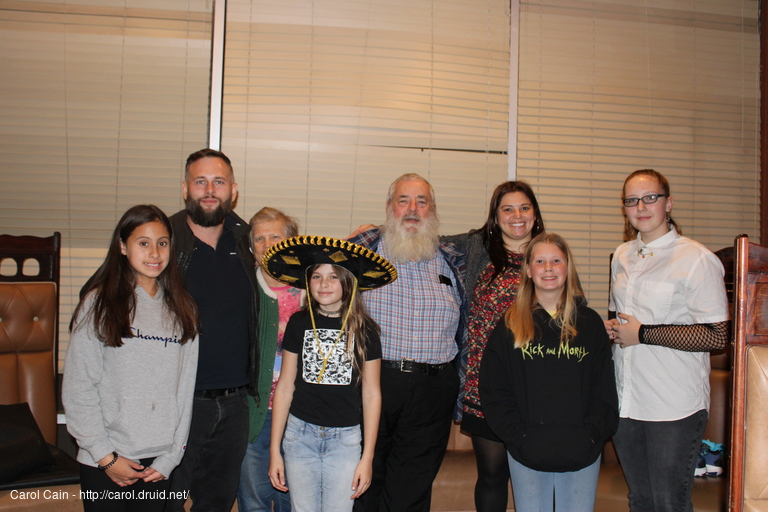 Took a side trip to Alabama to visit some friends that we met in the Dominican Republic, Patrick, his wife Liz and daughter Indie. Mr.and Mrs. Claus spent time with Patrick, Liz and Indie in their Dominican apartment. They came to spend one afternoon with us at our resort and had supper at Sunset Grill at Velour Beach Resort next door. As we got closer to going to the US we phoned Patrick to see how they were so we could get together again. Patrick found us a campground called Bridgeport RV park in Alabama. It was very nice of Patrick to help us find a campground so we can visit for a few days. We stayed for Indie's birthday.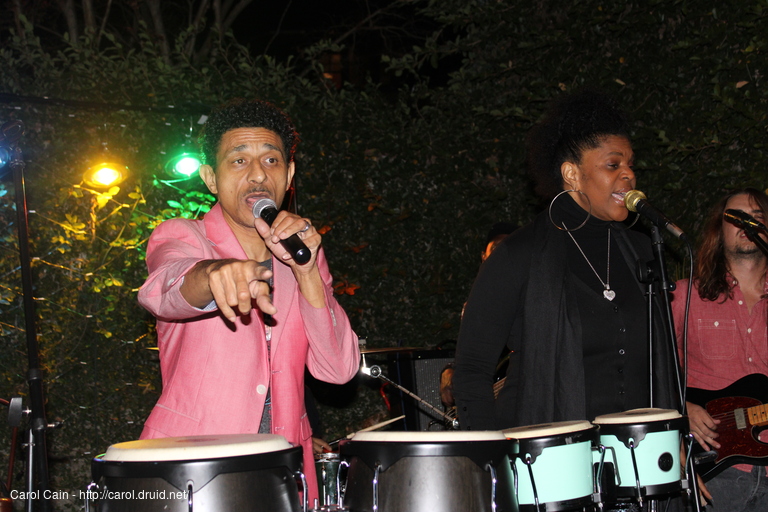 We finally made it to New Orleans and parked in our campground in Chalmette. Since then we spent most of our time in New Orleans listening to great music. D'Arcy also got to play with many of the bands. We also visited other places like City Park for their light festival. We ate in some nice restaurants including Café Degas where we had Christmas Reveillon.
Some bumps in the road due to the pandemic but we managed to have a good time overall. Happy New Year.