Carol L. Cain
Carol's Journal
Register
2019.01.01 Recap of 2018
Last updated: None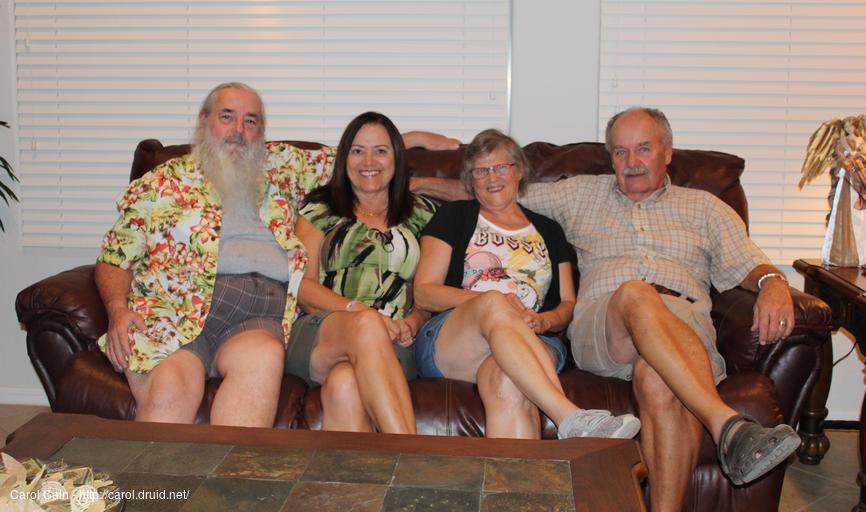 Once again we spent winter in New Orleans and summer in Ottawa. This year we also took a side trip to spend a month in Arizona visiting my sister Norma and Peter. We traveled from Ottawa, through Toronto where we had dinner with Monica, D'Arcy's sister. After crossing the border at Windsor/Detroit we went through Michigan, Missouri, Oklahoma, Texas and New Mexico landing in Buckeye, AZ. We met some of Norma's friends which was great, and saw a lot of Arizona. I was brave this year and went to Los Algodones, Mexico and had some dental work done.
After visiting Norma and Peter we went to California for a few days where we made a few more trips to Mexico and then traveled through Arizona, New Mexico, Texas and into New Orleans Louisiana. We visited La Grange, TX on the way.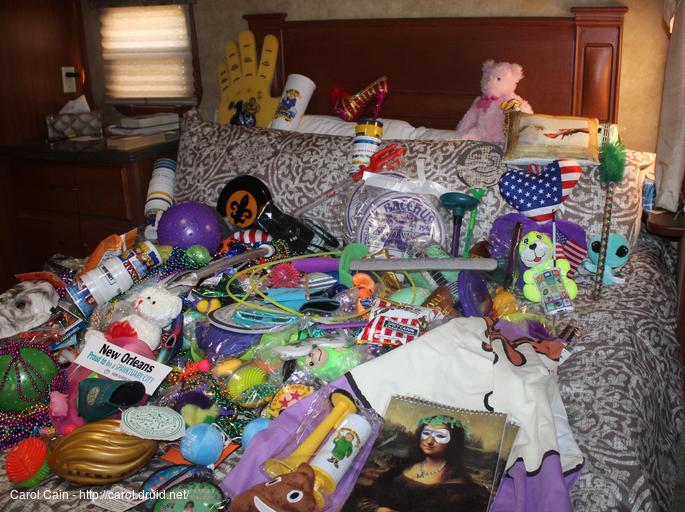 We spent the first few months and the last few months of 2018 in New Orleans. We visited Congo Square and many other places. We met so many very nice people. We celebrated Mardi Gras for the first time. We had so much fun at all the Mardi Gras parades and we collected two Tupperware bins bull of Beads, toys and of course my beautiful shoe. We shared the throws with all our families.
We had the great pleasure of seeing Tab Benoit and met Kermit Ruffins. Kermit Ruffins played himself as a New Orleans jazz musician on the TV show Tremé. He also has a bar down here called "Mother-In-Law Lounge" which we visited.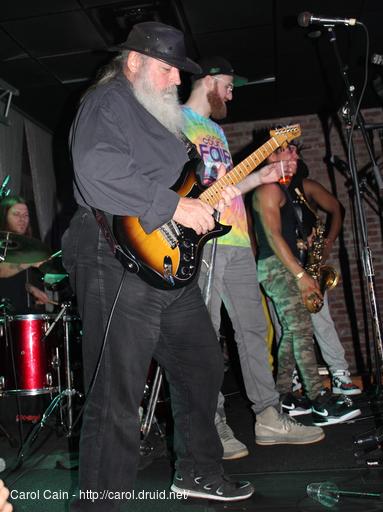 D'Arcy played at many bars including Balcony Music Club, Vaso, Bamboula's, 30/90, the Blue Nile, the Spotted Cat, Dmac's, the Pour House, Dos Jefes and the Old Arabi Bar where D'Arcy hosted an open jam. He played with many people including Big Chief Alfred Doucette (He is the Big Chief of the Flaming Arrow Warriors), the Budz, Tip Jar Junkies, Cory Duplechin (Tab Benoit's bass player), the Caesar Brothers, John Lisi, Gene Harding, Jeff Chavez and more. I took the pictures so I was busy and loving every minute of it.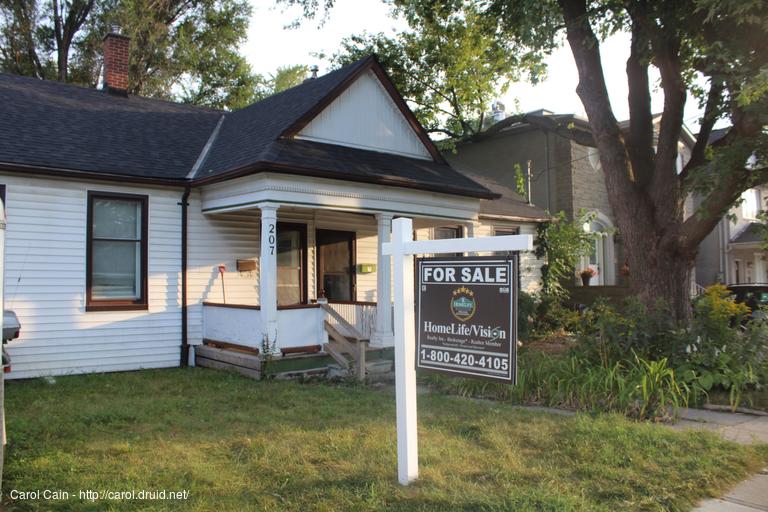 We returned to Canada in April when we finally sold our house. Now the trailer is our only home. After spending some time in Monica's driveway we dropped off the trailer to have some work done and spent some time with Alan in Chateauguay near Montreal before heading to our summer campground in Cumberland, ON.
This is the year I was surprised to receive an email from my cousin John Williams, the eldest son of my mothers sister Theresa. I definitely had to tell my sister and brothers about this great news. John got in touch with me though our family tree. I am so glad he did.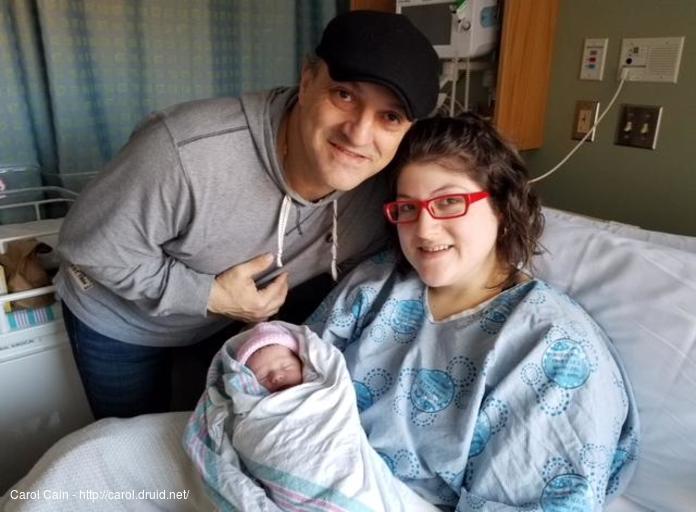 My family continued to grow. We welcomed our grand niece Clarke, the second child of my brother Robert's daughter Robynne and Bill.