Carol L. Cain
Carol's Journal
Register
Directories
Entries
2012.07.29 We start the trip
2012.07.29 We start the trip
Last updated: None
We got up bright and early on Sunday July 29, 2012. We moved from the house to our fifth wheel . We picked up Benny and Frank and, as D'Arcy often says, "we were off and running like a herd of turtles."
We pulled into a Tim Horton's on the highway. D'Arcy parked the rig with the big boys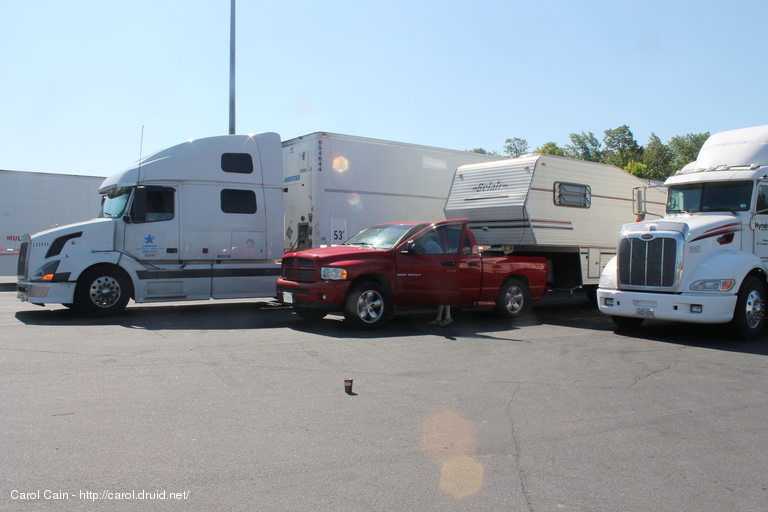 D'Arcy drove till it got dark at which point the OPP pulled us over because the trailer lights were not working. D'Arcy and Frank managed to get them working so we continued on to Kingston where we stopped in the parking lot of Canadian Tire.