Carol L. Cain
Carol's Journal
Register
2017.01.01 Recap of 2016
Last updated: None
We have just finished year 2016 now we shall see what comes in 2017. I try to write only the highlights in my recaps. It was such a busy year that it was hard to keep this from getting to big. Be sure to check out the detailed journals for more information on anything.
As well as losing many great musicians, we also lost some personal friends such as Lee Van Leer, Donn Woods and Brian Cober. See my other journals for details of these people and others that we lost in 2016.
On Easter weekend D'Arcy and I celebrated forty-four great years of marriage. We ate dinner at the Loose Moose. Later we went down to the Antler Room where D'Arcy played a few tunes including "It's All Over Now", the song he wrote for me on our fortieth anniversary. Looking forward to many more years.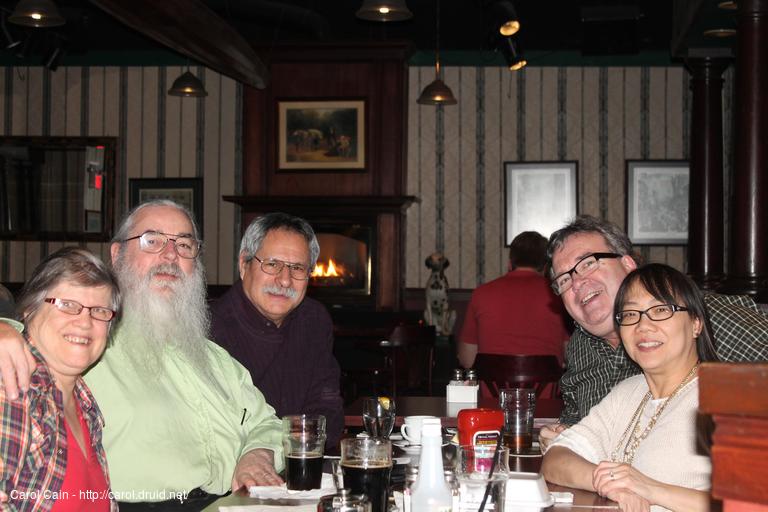 We had a lovely Cain Gang Christmas dinner at Granite Brewery. This year D'Arcy reminisces about how we got Gary in D'Arcy's first band, The Cain Gang, as a singer. We skyped with Stephanie, another member of The Cain Gang. We see Jeremy Ronson often because Jeremy is in another band that D'Arcy is in. In fact this year we had two dinners because we had a second one just before the end of the year.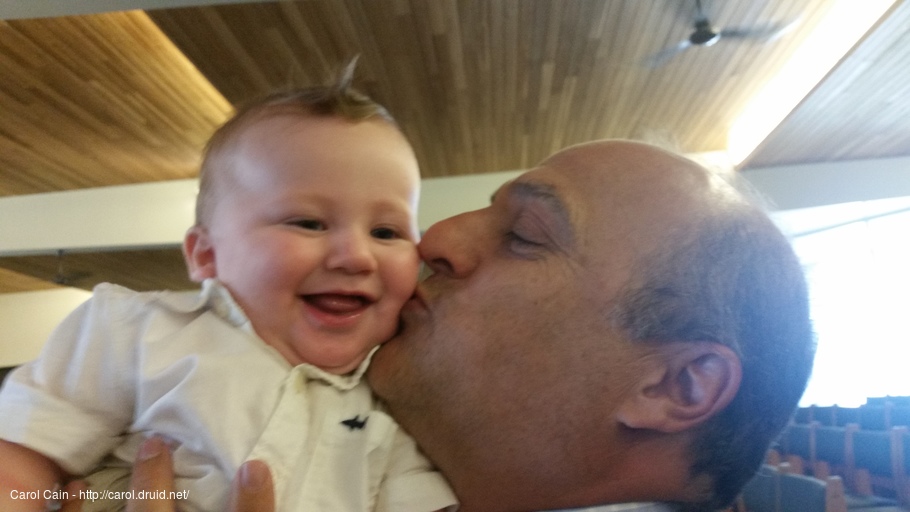 Robynne, my niece and the first daughter of my brother Robert, gave birth to a beautiful baby boy. His name is Royce. When D'Arcy and I were down there in June my brother said Grandpa Robert and Grandma Laura are very happy to be grandparents.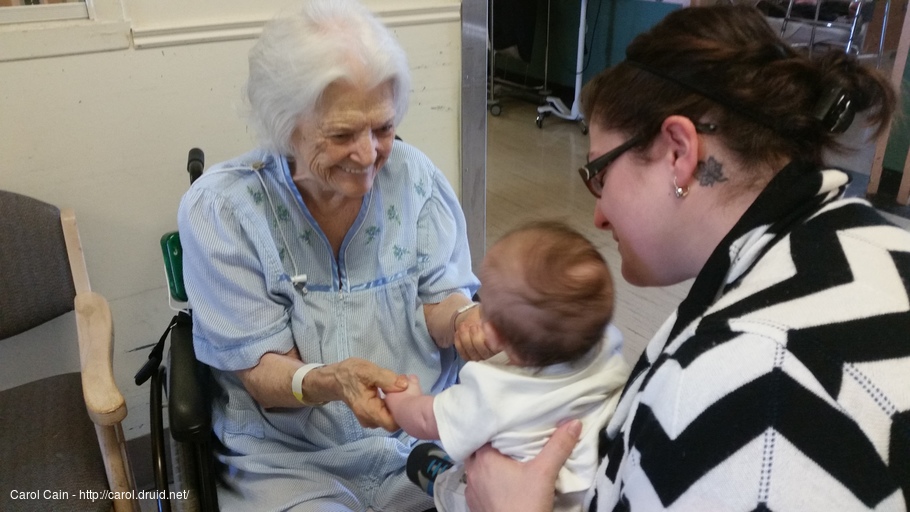 Great grandma Cote met her Grandchild Royce for the first time. Robert said it was the most magical moment when she saw him. Mom was so happy we caught it all on tape. The smile on my Mother's face was priceless.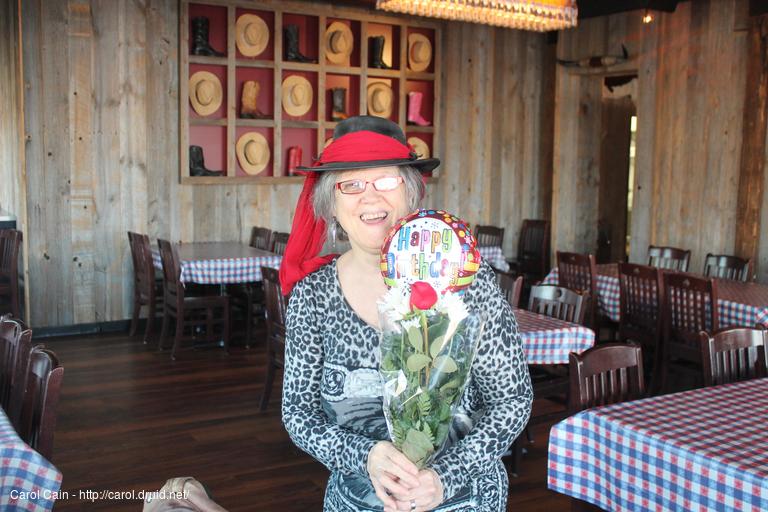 I celebrated my Birthday on Easter Sunday with emails and calls from my family and friends like Karen Goucher, my best friend growing up and Patricia Mayock who I met in Gamble Park down the street when I used to mind my niece Holly who is marred now. Then I went out to Lone Star in Pickering with D'Arcy and his sister Monica.
Our first trial at winterizing the previous year was a success and we had no problems taking the trailer out this year. Our first trip was to Lindsay and camping 2 days at Riverwood Park.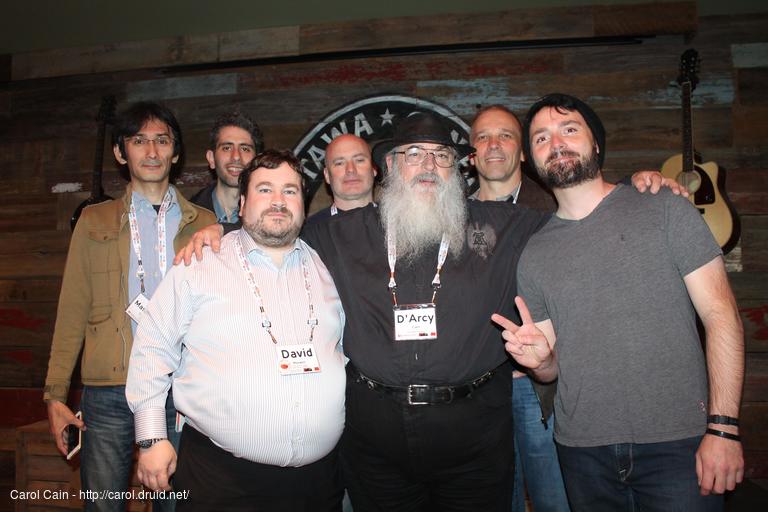 D'Arcy and I attended the 13th annual BSDCan,a conference which is held in Ottawa at the University of Ottawa. This is a technical conference for people working on and with 4.4BSD based operating systems and related projects. D'Arcy is one of the developers for NetBSD. While we were in Ottawa we visited my brother and his lovely family in Kanata.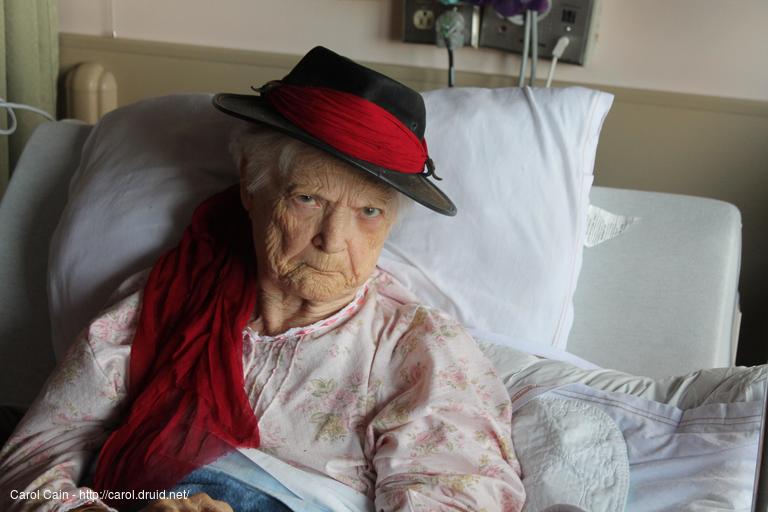 After we left Ottawa we headed to Montreal to visit my brother Alan and his lovely girlfriend Donna. We also visited my Mom in the hospital. My mother tried my hat on and we have a picture.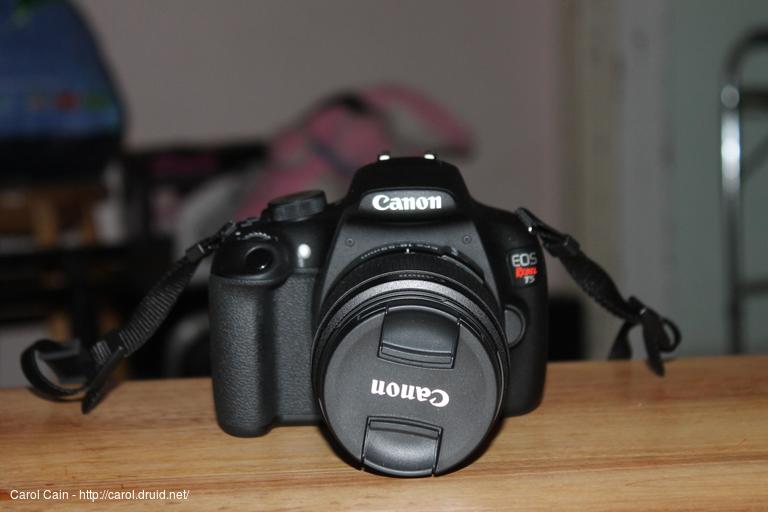 We bought a new Canon Camera. I moved up from an EOS Rebel T3 to an EOS Rebel T5 EOS 1200D. My last camera was bought in 2012. I will always try to take the best pictures as I can.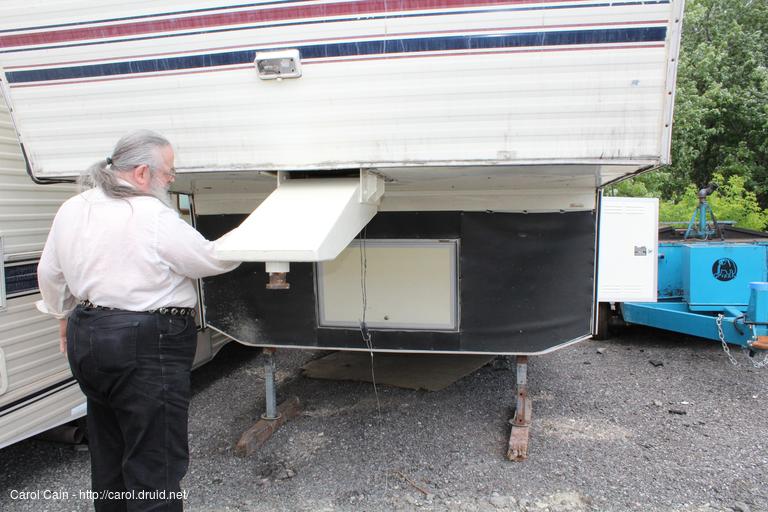 We decided to give our home away from home a make over. We went to Home Depot and got some terrific paint that covers rust called Tremclad. D'Arcy painted the pin, when we travel again we will do the stairs and near the stabilizers. That makes a big difference to the trailer.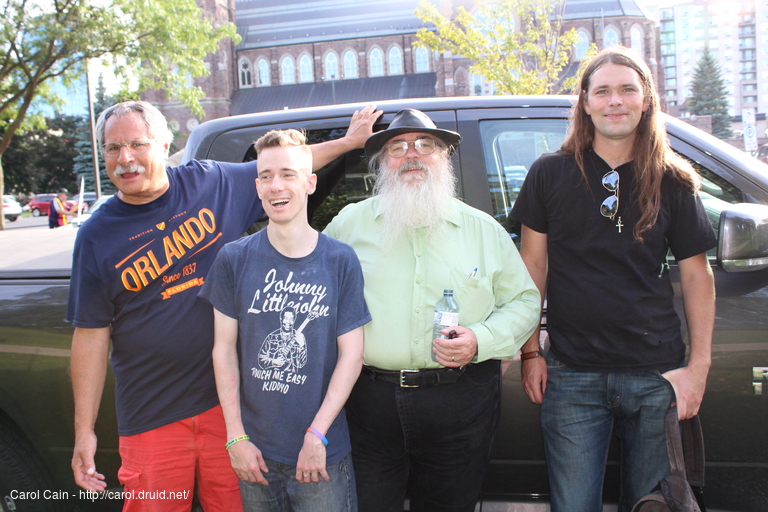 Mike Nagoda And The Spectrum Blues Band performed at London Pride for the second time. .This year our truck was full with the members of the band and their instruments. I tagged along to see a great performance and take some pictures.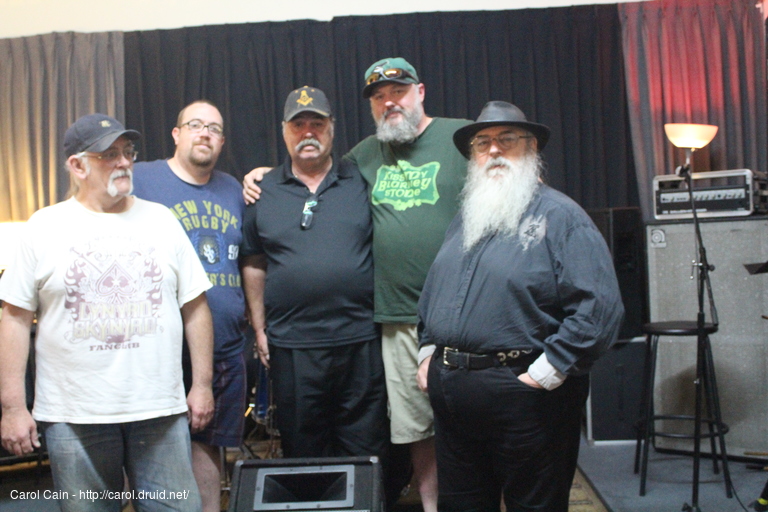 D'Arcy went for an audition with The Midnight Riders at Cherry Beach Studios. When D'Arcy left the house he kissed me and said "wish me luck". I said he didn't need luck and that he would get in. I just had a gut feeling and when D'Arcy came home I asked him how did it go? D'Arcy said he was in.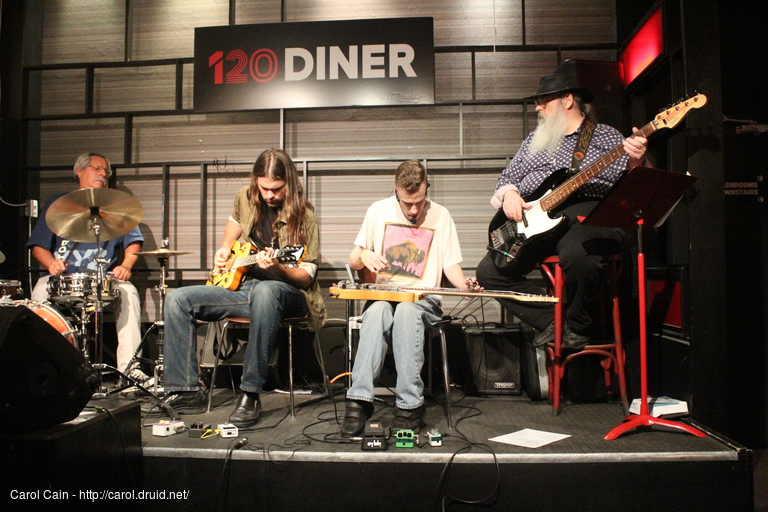 Mike Nagoda and the Spectrum Blues Band are on the go again. This time they are playing in a bar called 120 Diner on Church Street. There was two hours of songs from both of Mike's CD's as well as a few blues covers.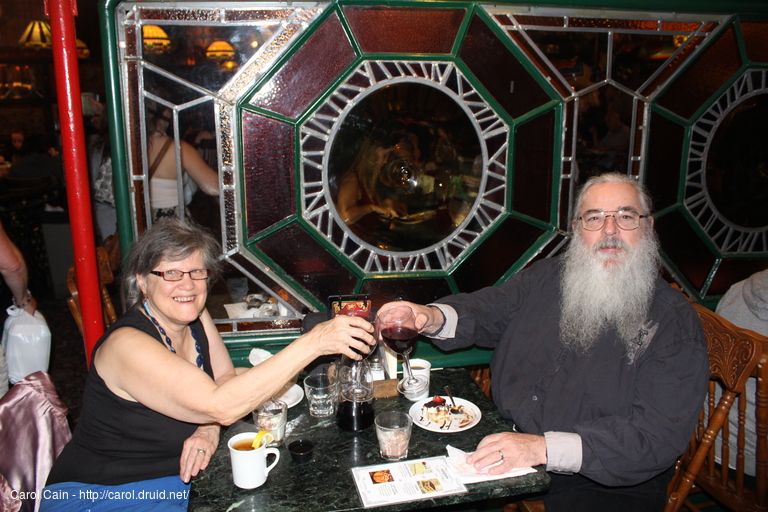 For D'Arcy's birthday we had a lovely evening starting with the Old Spaghetti Factory. When we walked to a jam at The Antler Room where D'Arcy played his Bass. Then we took an Uber to get to Grossman's Tavern where D'Arcy played his Bass And Harps.
We had to say goodbye to D'Arcy's uncle Gerald King this year. Of the Cain's that went to his celebration of life there was D'Arcy, me, and Monica. The Cain's haven't seen their uncle since they were small kids. So D'Arcy had a lot of questions for Garry his brother.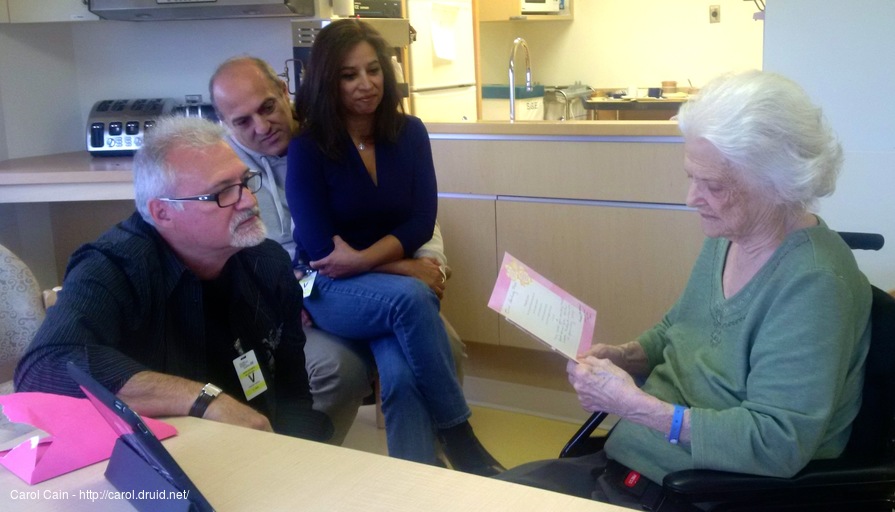 2016 this was the year our Mom turned Eighty_Eight.Birthday party with balloons and cake and presents. Royce had a good time watching the balloons. Despite our busy lives and some of us living far away we managed to get together to wish our Mom a Happy Eighty-Eighth Birthday and many more. Miles can't come between family. We Skyped right from our living room.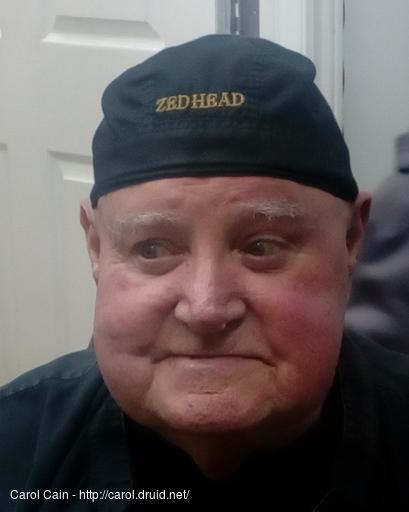 D'Arcy and I helped LeRoy St Germaine celebrate his Seventy-Fifth birthday. Johnny Jensen and Karen Wildchilde sang a few songs that LeRoy really liked. Bonnie Memphis played with Johnny on guitar. Then Benny Sanders got on drums and D'Arcy got on bass to help Johnny and Bonnie sing some good old fashioned Rock and Roll.
There was a tribute at Grossman's for Brian Cober organized and hosted by Mike Daley, Brian's brother in law. D'Arcy and I attended. The place was packed. A lot of Brian's musician friends came together and played to give Brian their support and love in his fight against cancer and celebrate his life and music. There was a tip jar for donation to Sick Kids Hospital, Brian's favorite charity.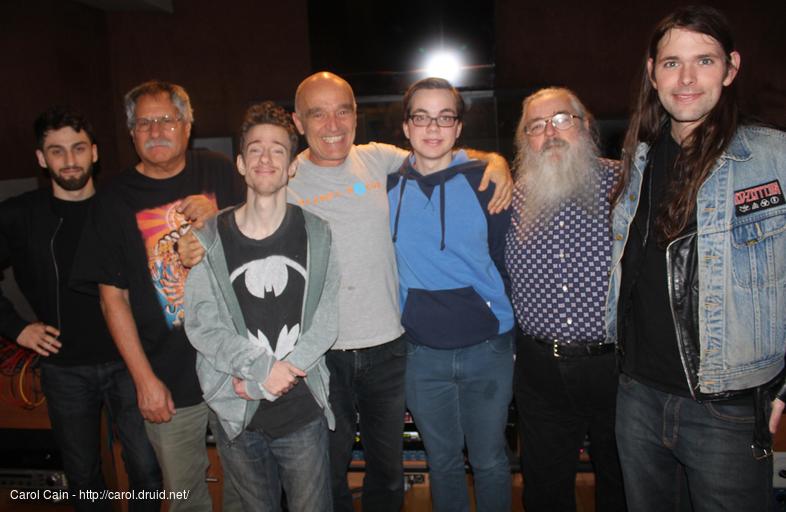 D'Arcy, Jeremy, Peter and Anthony joined Mike Nagoda to record his new album "Outside the Box" at Revolution Recording. They went to the studio with the producer Chris Brikett and his assistant Phil for four days to lay down ten tracks. This is Anthony's first time playing with Mike. Anthony is fabulous on the piano at such a young age. I of course took some pictures. Then we stopped off and had supper at Wendy's.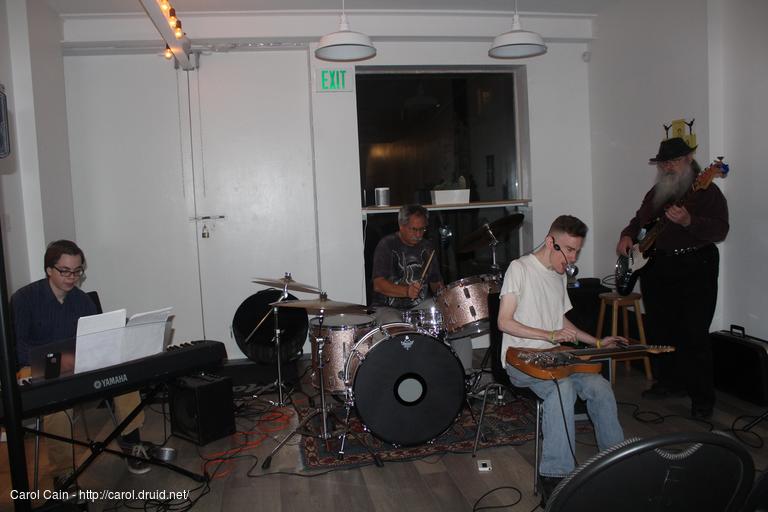 What a night for Mike Nagoda and The Spectrum Blues Band. They made great music all night at Markham House in Mirvish Village. They played tunes from Mike's first album "Parliament" as well as from the upcoming album "Outside the Box". At the end of the first set they received applause and the second set a standing ovation.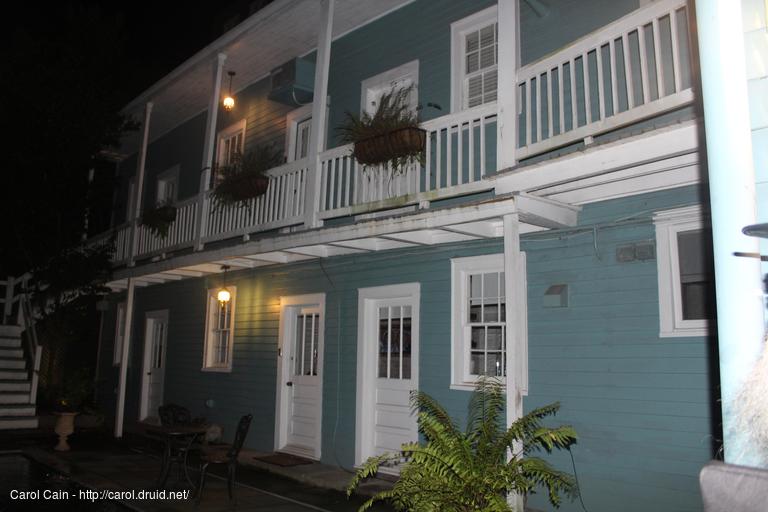 Expiring Air Miles trigged our trip to New Orleans. My first airplane trip since I got my titanium bar in my leg but there was no problem at security. Instead of staying at a hotel, D'Arcy explored Craigslist where he found a delightful guy Brent Conatser who lives in Nashville, Tennessee who is renting out his vacation condo to us for ten days near the French Quarter. He calls it the "Voodoo Shack" but we called it our "Love Shack."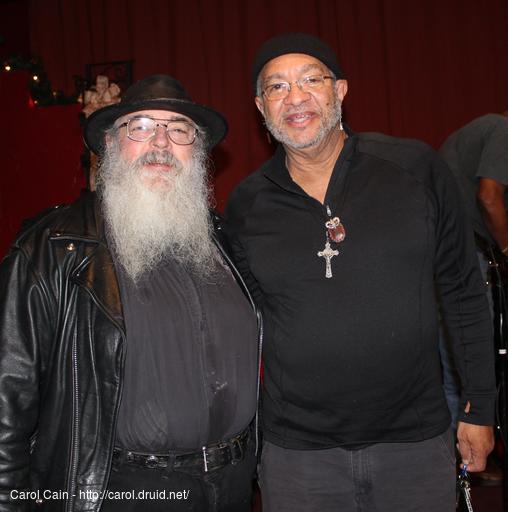 While in the "Big Easy" D'Arcy played at a few venues including a small place near the condo called Buffa's. George French, the bass player in the band, invited D'Arcy to sit in for a few tunes and then introduced him to George Porter Jr., the bass player for the Meters. We had a blast for ten days.We would do it again.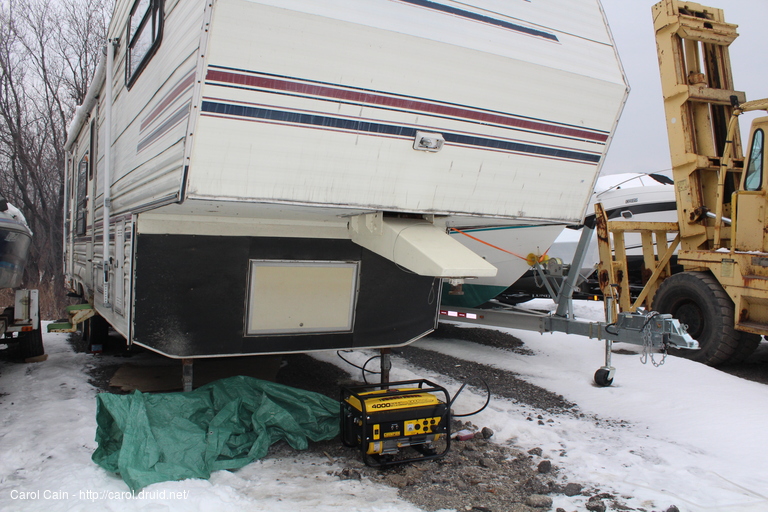 After getting back from New Orleans we had to winterize our summer home. So we headed to Canadian Tire to buy a portable generator. Then we headed out to Pickering to Renewable Storage.
Brian Cober passed away peacefully in his sleep just before Christmas. He was suffering from throat cancer. He is not suffering any more. Brian was a terrific double slide guitarist. In fact he invented the technique. He had a jam at Grossman's every Sunday Night. Brian was a great mentor to D'Arcy. He would always push him to better himself on the bass, guitar and even his singing.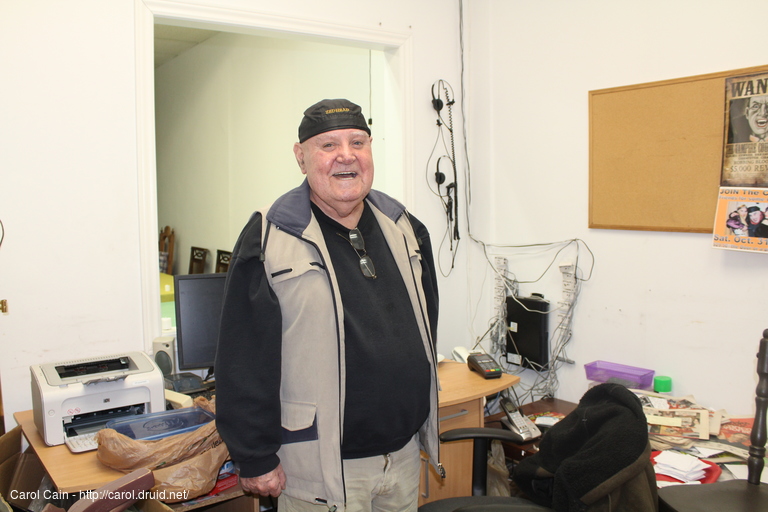 D'Arcy and I headed out to the Beaches Blues Fest Christmas Bash which was held this year at "Your Ward News" in East York. We have to thank LeRoy for putting on a great Christmas Bash again this year. A few of us got there early to set up. Johnny Jensen sang alone and D'Arcy Cain then Benny Sanders sat in on drums then Johnny Jensen joined Bonnie Memphis.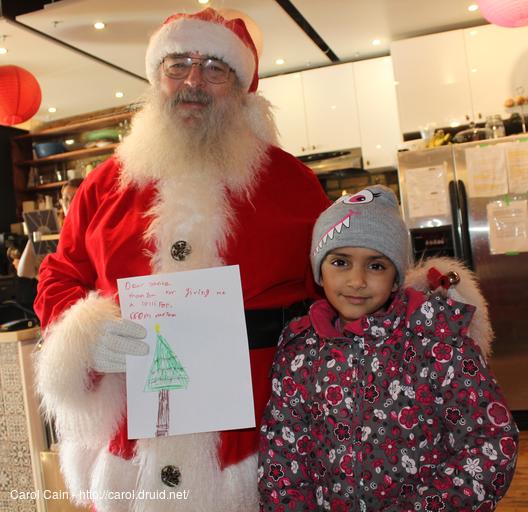 Santa, looking a lot like my hubby, was at the Leslieville Pop-Up Market Saturday and Sunday. The weather was perfect for this year's Santa Claus. Santa loves snow. D'Arcy put on the big red suit for all the good little boys and girls who visited the market. On Sunday one of the little girls named Maryam gave Santa a nice letter with a drawing of a Christmas Tree on it and a letter thanking Santa for the lollipop that he gave her.
D'Arcy and I drove to Pickering to meet up with Monica, D'Arcy's sister and her two grandchildren Quinn and Owen, Maureen, D'Arcy's other sister and Maureen's daughter Holly and her husband Joel at West Shore Bar and Grill where D'Arcy was joining the jam. When Uncle D'Arcy played, Quinn and Owen sat closer to the stage. Of course they asked for the shakers, but D'Arcy had said he forgot them then remembered they were in his Bass Case. So Quinn and Owen joined the band.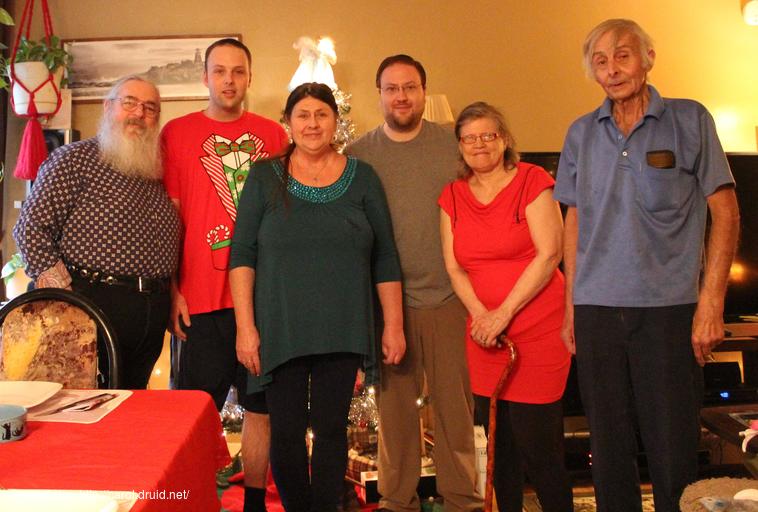 D'Arcy and I spent Christmas Day with Pat, Howard,their sons Chris and Jamie and their two cats Munchie and Fire. We brought two bottles of our special vintage wines to make everyone happy. Santa even found us at Pat and Hr.H's place we got a box of Red Rose tea because Pat thinks she drinks all my tea when she comes to our house a tea mug and a coffee mug for D'Arcy.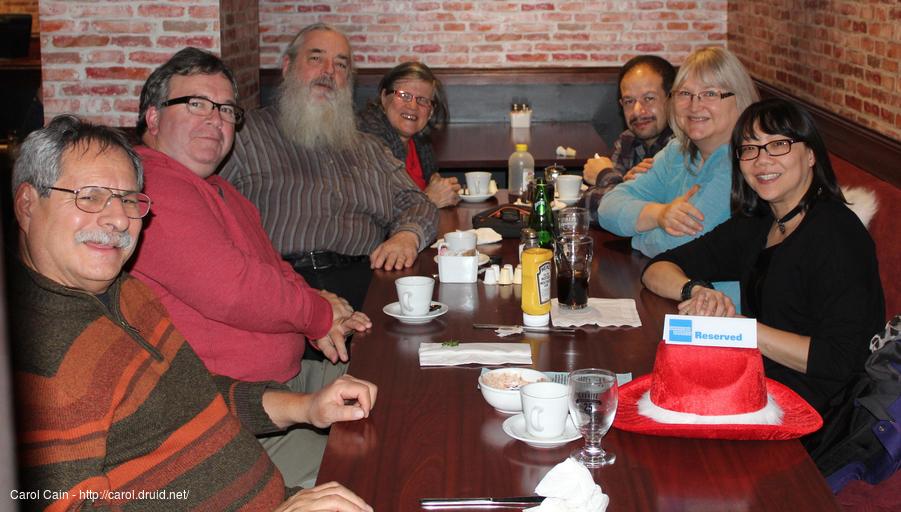 After Christmas we had our second Cain Gang Christmas Dinner of the year. We headed out to The Granite Brewery. This year we broke bread with Jeremy, Gary, Jenny. D'Arcy, Carol, Stephanie and Levy.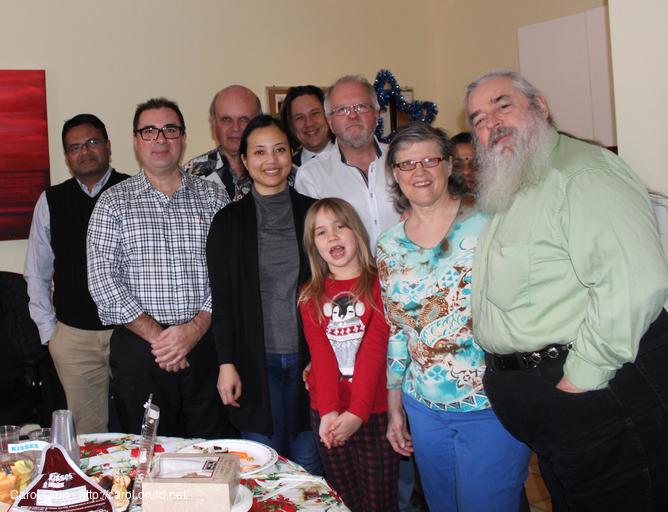 Jim organized a company luncheon for his staff and clients. D'Arcy and I got there early. Jim asked everyone what their plans were for New Years Eve, the conversation went on and on. Ron walked in sat down then D'Arcy told some jokes. Rob and his daughter Emily walked in. Jim said the party was to thank clients and staff.
On to an even better year in 2017.