Carol L. Cain
Carol's Journal
Register
2016.01.01 Recap of 2015
Last updated: None
Happy New Year everyone! It's time now to reflect on the year we just left behind. We remember 2015 and on to bigger and better things.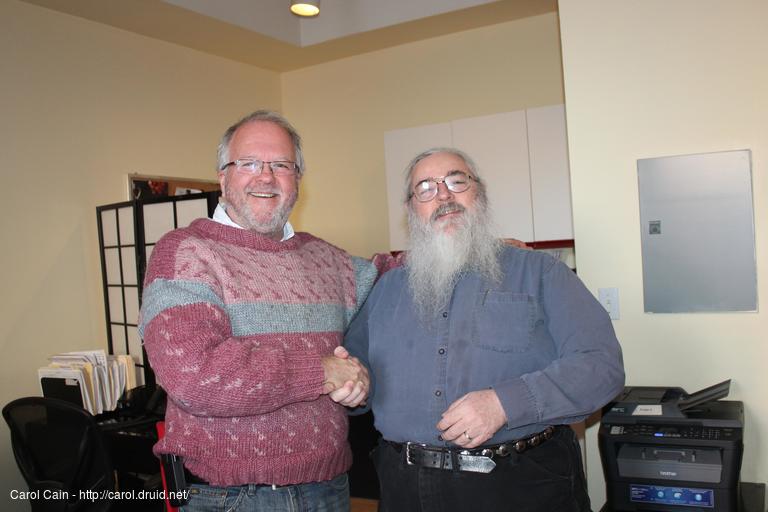 On January 1, 2015 D'Arcy's Company Vex.Net merged with a company called
Vybe Networks Inc.
which he created with Jim Adams. Vybe Networks Inc lost some clients and got some new.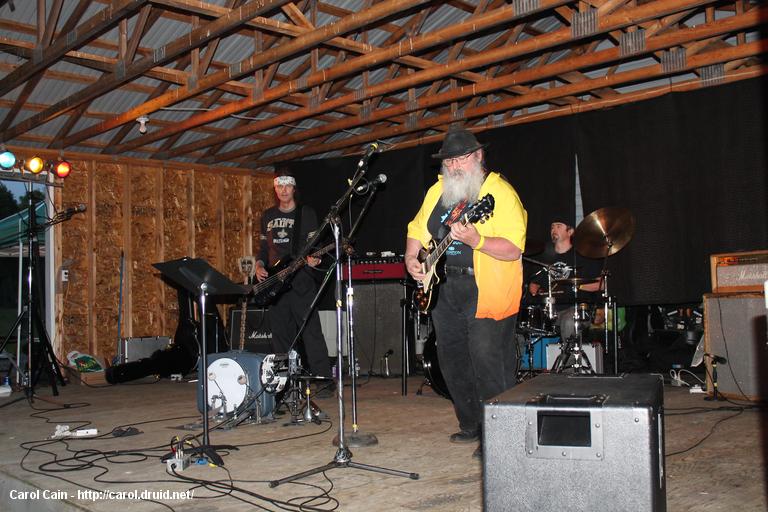 D'Arcy and I sometimes attend the meeting of the Ontario Confederation Of Clubs. D'Arcy has been doing their
Web site
for years.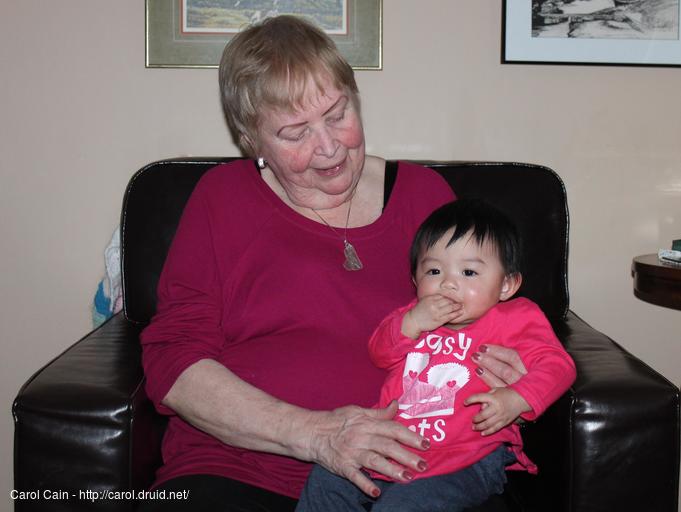 D'Arcy and I enjoyed a delightful visit at the home of our dear friend Mary Garden. We go from time to time to Mary Gardens drop in. Mary Garden is the one who got me to volunteer to be a Convener for soccer. Our soccer league was Cosmos. Thank you very much Mary for letting me volunteer to be a Convener for soccer. I had fun.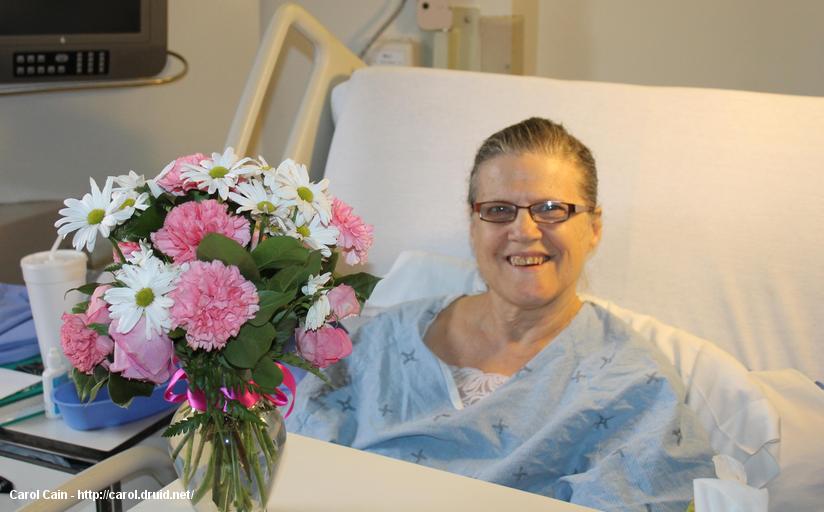 My last visit To Sunnybrook for my broken femur was on January 13, 2015. I have the accident imprinted in my mind. While I was there I registered on line for all my x-rays. The Doctors checked my head but it was fine. I must have a hard head. What did the damage was the huge ball on the trailer hitch on his bumper that broke my femur in half.
My sister Norma Cote who lives in Buckeye Arizona was entered for the first time in the Desert Half Marathon 5K called The Classic on January 31, 2015. Norma was determined to run the marathon knowing that she could not run with her injuries. But Norma did a very brisk power walk through all 13½ miles. "Yeh!!! I Did it!!! I got a finishing medal and a great Tee shirt" she said.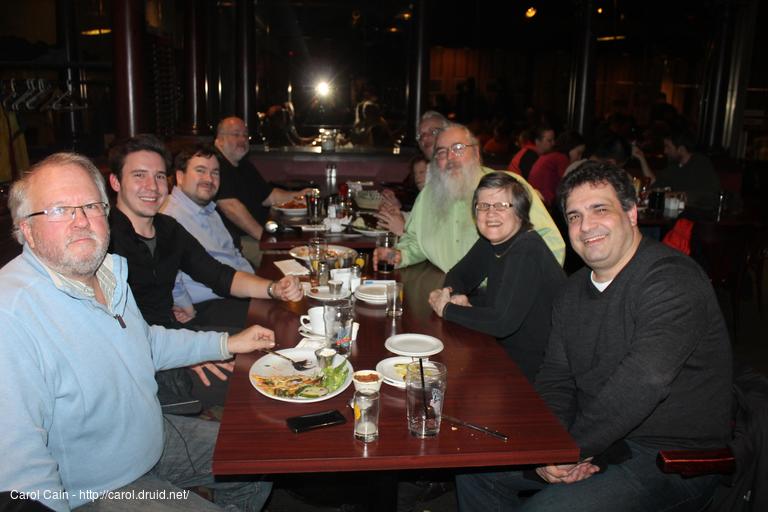 On February 12, 2015 we had our last Vex.Net dinner at the Granite Brewery. D'Arcy has merged with Jim Adams to make a new company called
Vybe Networks Inc.
Jim joined us at the dinner. We thanked everyone for supporting Vex.Net and staying on with the Vybe.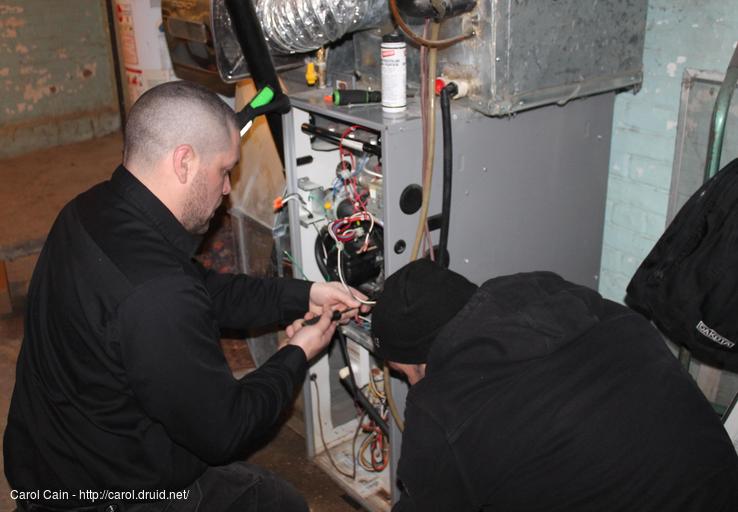 On February 15, 2015, the coldest night of the year, our furnace broke down. It was so cold I think if we built an igloo it wouldn't melt.That night we realized just how many blankets we had.
With all the jams that D'Arcy and I go to. D'Arcy performs and I take pictures. D'Arcy had a picture taken at Southside Johnny's with Scott Cushnie. D'Arcy has been a fan of Scott for years. Then on March 4, 2015 D'Arcy and I had the pleasure of listening to Scott Cushnie play piano at Leslie Jones.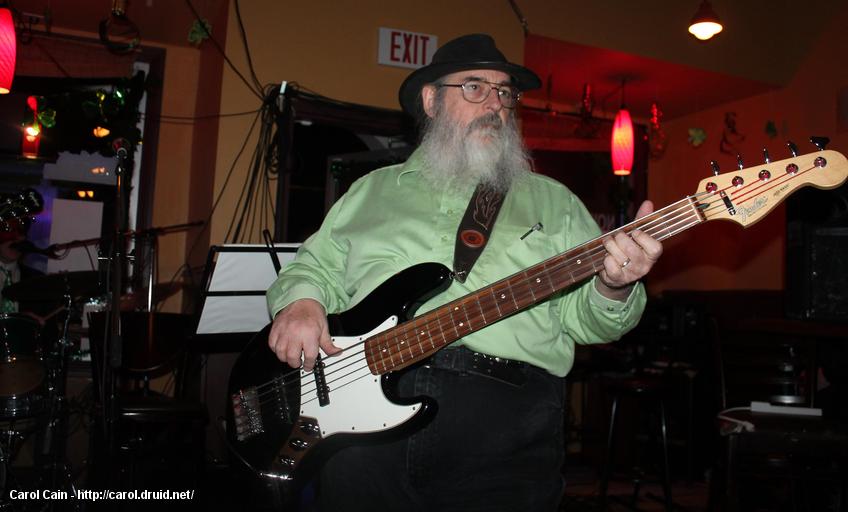 D'Arcy and I went to help celebrate Saint Patrick's Day at the Beaches Blues Fest at the Mélange. Thank you LeRoy St. Germaine for putting the Beaches Blues Fest on for all the musicians.
D'Arcy and I helped Bridget Taylor celebrate her Birthday week by going out to five different jams. We have been friends since D'Arcy had a gig with her in 2005 where D'Arcy played bass and he did some sound. Bridget is a very powerful singer.
We also met Bridget Taylor at a wonderful concert put on by The Guitar G Band playing at the Harbour Club Lounge. D'Arcy had an amazing time playing with everyone. We enjoyed ourselves. There was dancing and some Elvis impersonators.
On May 13, 2015 D'Arcy and I celebrated our forty-third wedding anniversary by going out to dinner at Astoria. Then off to Mélange where D'Arcy was asked to step in by playing his five string base due to the absece of Rob Ross.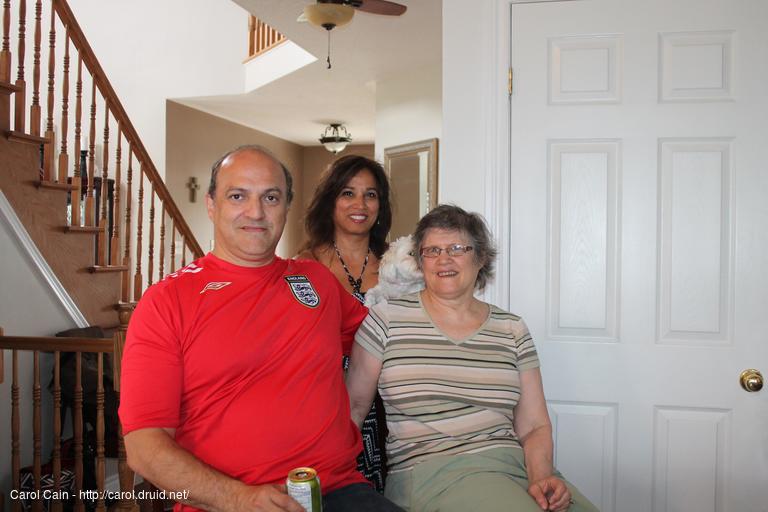 We celebrated Canada Day with my brother Robert and his wife Laura. We headed to Kanata with our trailer. For other stories about our travels in our trailer please click on "Travels in our trailer" on the top of the main journal page.
We also went to an open jam at a bar called Newfoundland pub on Montreal Road. D'Arcy brought his guitar and harps. It was funny that we traveled 500 miles and as we entered the jam we knew people there. Small world isn't it? They all made us feel welcome as if we had walked into a jam in Toronto where everyone knows us. They all enjoyed jamming with D'Arcy. As usual I took pictures.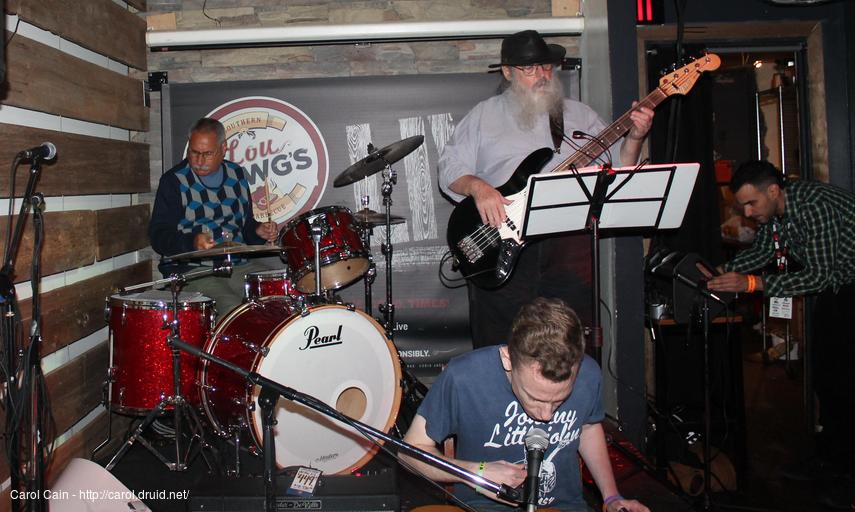 D'Arcy played a lot with
Mike Nagoda
. The band consists of Jeremy Ronson on drums, D'Arcy Cain on Bass and Mike Nagoda on double slide guitar and vocals. They received a lot of applause at places like Lou Dawgs, The Local and London Pride. Mike sang songs from his CD called "Parliament" as well as selections from his upcoming CD. Mike Nagoda and the Spectrum Blues Band went on to win the semi-finals for Toronto Indy Week.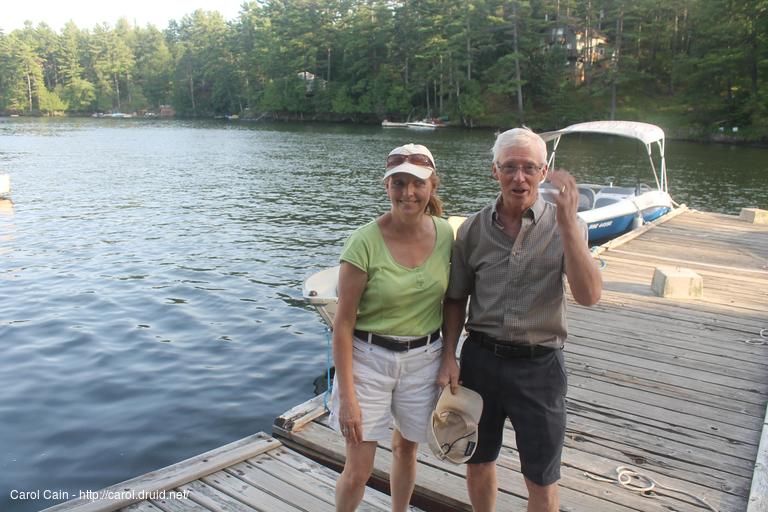 We went to Severn Falls to visit our friends Bryan Challenger and his wonderful wife Pat. We were the closest neighbours they had for awhile.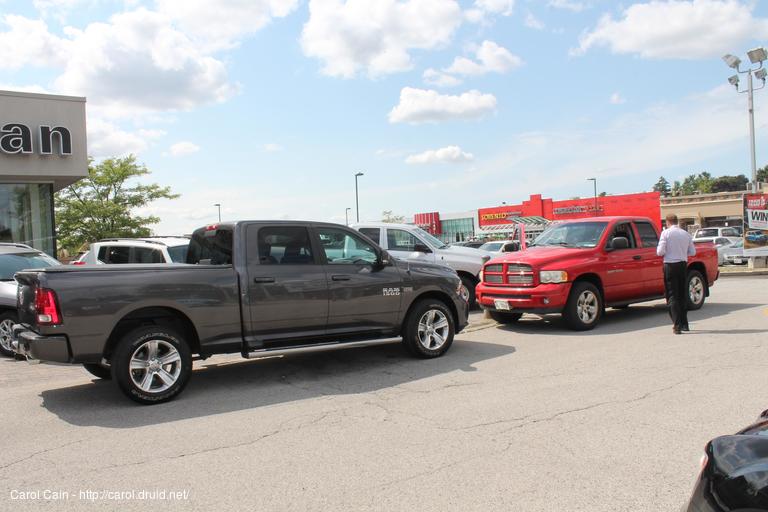 We traded our 2002 Dodge Ram for a 2014 Dodge Ram. We looked at two trucks, a granite coloured 2014 Ram 1500 Crew Cab and a black 2015 Ram Laramie Longhorn. The Longhorn looked nicer and had a really nice interior but we decided to buy the 2014 Ram 1500 because it was a little cheaper, had less mileage and had a longer bed for our fifth wheel hitch. It has a lot of gadgets our old truck did not have.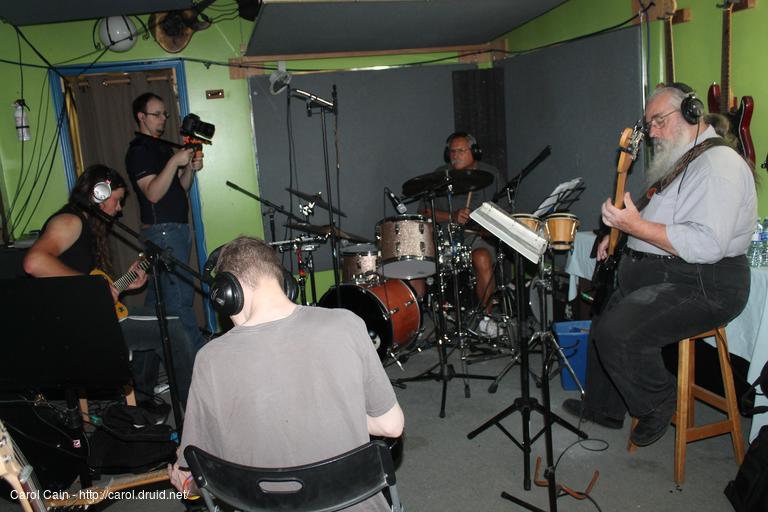 D'Arcy and I went to Nathan Beaupré's studio Funkshed, where Mike Nagoda and The Spectrum Blues band were recording a demo.
We went to our friends David and Donna's wedding. D'Arcy knew the groom David. He is a NetBSD Developer just like D'Arcy and Donna came to one of our Vex staff dinners with David one year. We were early so D'Arcy played some piano for the other guests.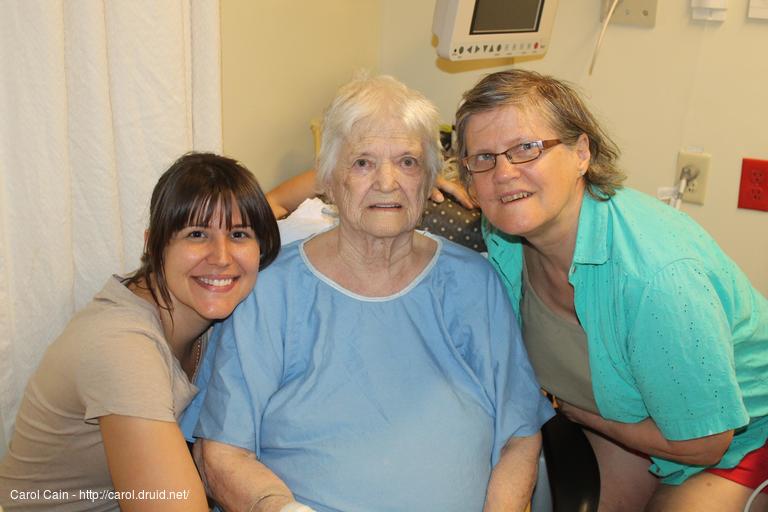 We took a trip to Montreal to visit my mother. We called Alan as we got closer to Montreal. Alan was waiting for us at St-Andre's in St-Philippe where he gave D'Arcy a hand at getting the trailer off the hitch by pulling the slider arm out in our truck and also helped at levelling the trailer.
We all headed to see Mom at we Hospital. Alan wrote me an email the night before we came down that our mother was brought in by ambulance. This was a sad time for me because I do not like to see a loved one in the Hospital.
When we finished our visit we parted because Alan had to work the next day. We agreed to see each the next day and we did. We also visited with D'Arcy's cousins while we were in town.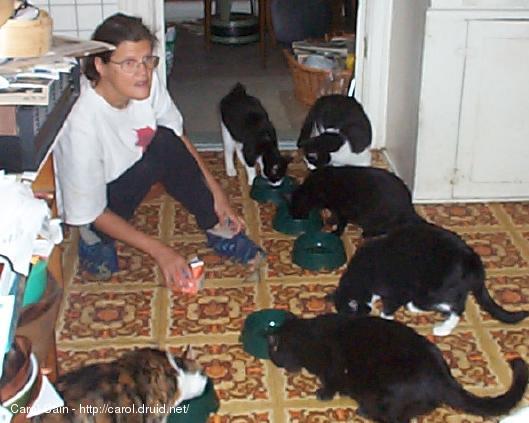 I wrote about how I got involved with volunteered with
Toronto Cat Rescue
. So if you are thinking about adopting an animal it would be wise to choose your pet from a place that fosters rescued animals like Toronto Cat Rescue or Ann and Pete's Rescue and Foster Home for Dogs. The animals seem to know and are thankful.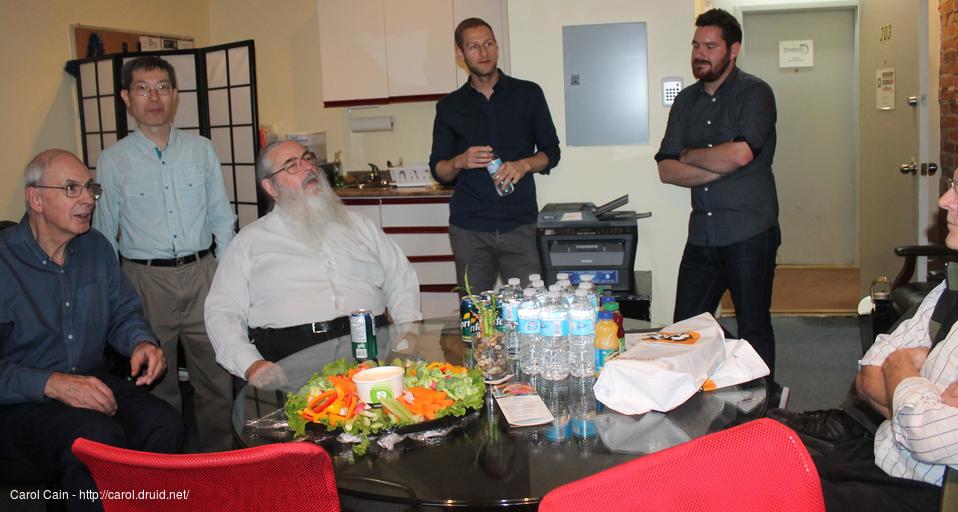 On Wednesday October 7, 2015 Jim and D'Arcy met and greeted all the old Vex and Vibe clients as well as some new Vybe Networks clients. This was there first Vybe meeting. This event was catered by Wendy Hernial of Sage Café & Catering who is also a Vybe Networks client. It went well.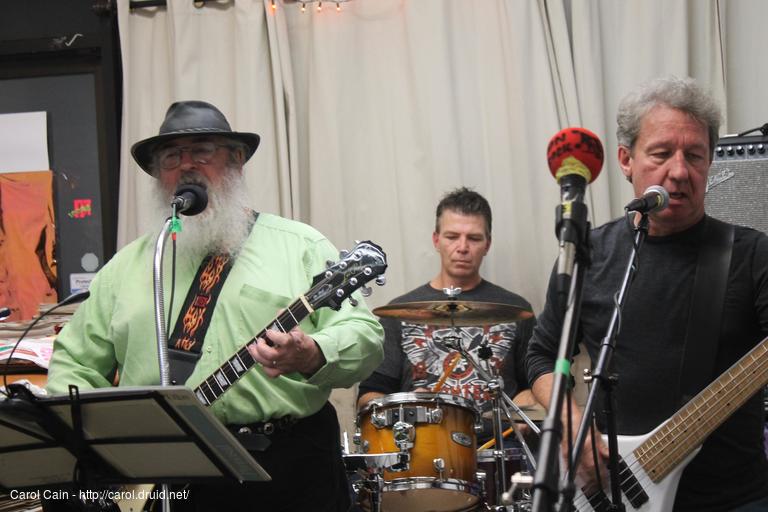 D'Arcy had to quit a band because they would not keep their commitments because they did not like where the gig was to be held. We went anyway and D'Arcy played with two bands Warp Drive Kittens and Martin and Cain. We ended our evening at The Legion Hall and saw our friends Mallory and her Husband.
We had our first try at winterizing our fifth wheel trailer. The way this winter is going we may not have had to winterize our trailer at all. We had double digits temperature this winter. It all changed it snowed on December 28 late in the day mixed with rain. Well you never know what temperatures coming. Hoping everything will be all right when we take our trailer out in 2016. It's the first time I see someone jump start a fifth wheel trailer.
We had a great time at the Jam of our good friend Paul Storm at West Shore Bar and Grill it was the first time Quinn and Owen saw Uncle D'Arcy play music. We finish off the evening by going into Ajax at a bar called The Edge to see Juggernaut. They all enjoyed D'Arcy's playing.
We heard the passing of D'Arcy's uncle. We last saw Uncle Leonard at the Fiftieth Wedding Anniversary of Clifford and Mary Lehman. I took a picture of the four uncles. Uncle Leonard is the first one to the left in this picture. D'Arcy used to live with him for a while.