Register
Directories
Entries
2018.02.02 Another Weekend of Parades
2018.02.02 Another Weekend of Parades
Last updated: None
Busy! Busy! There were thirteen parades this weekend but we could not make all of them.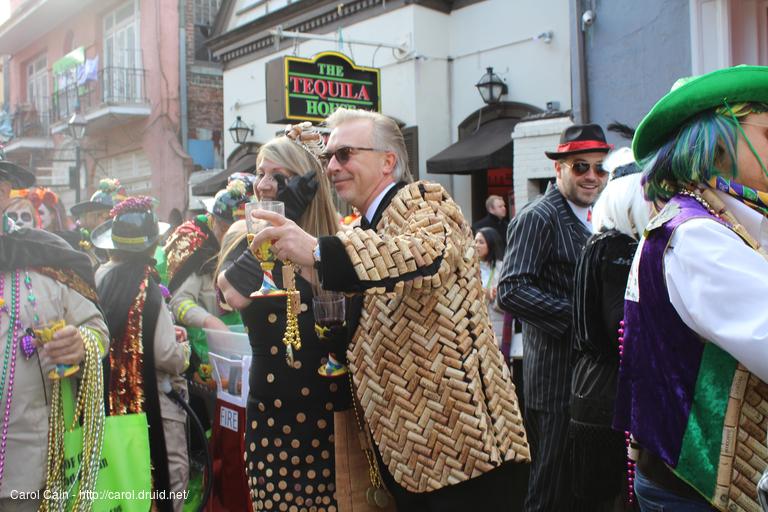 First, on Friday, we went to see Krewe of Cork which D'Arcy thought meant County Cork in Ireland where his family came from. Little old me thought cork had something to do with alcohol since this is New Orleans. Turns out that it was about wine. When we got there the parade route had changed. We thought we missed it but found it going down where else but Bourbon Street. We had some time before the next parade which is Krewe of Oshun in uptown New Orlean's so off for supper at Krystal on Bourbon near Canal.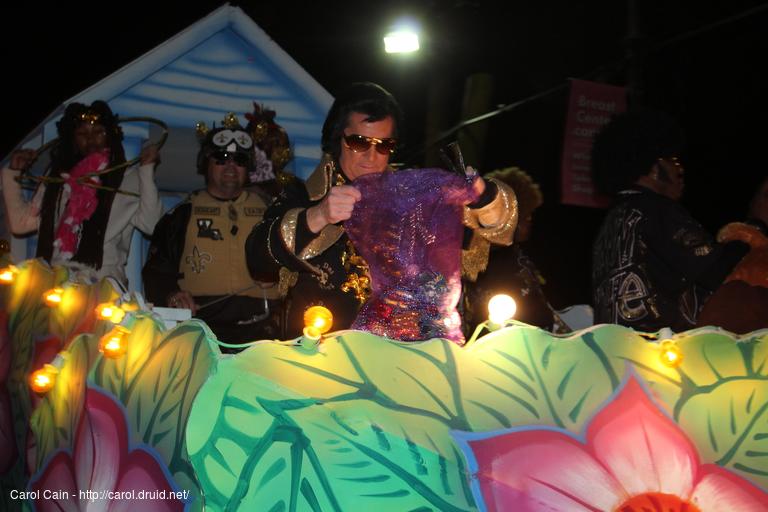 We saw the Krewe of Oshun which was followed right away by Krewe of Cleopatra. Sorry my camera battery ran out so we didn't get many pictures of that one. I will bring two batteries from now on. At the end when we were on our way home a man stopped us to ask us how long have we been married because he said we always smile like his parents do.
After a long day we took an Uber to go to our RV.
On Saturday we went to three parades. The first parade was in our neighborhood just down the street from our campground in Chalmette so we walked to the parade called the Knights of Nemesis. D'Arcy is already giving Mardi Gras beads away to kids since we have so many of them. We still have too many though. We walked back to our trailer in the rain.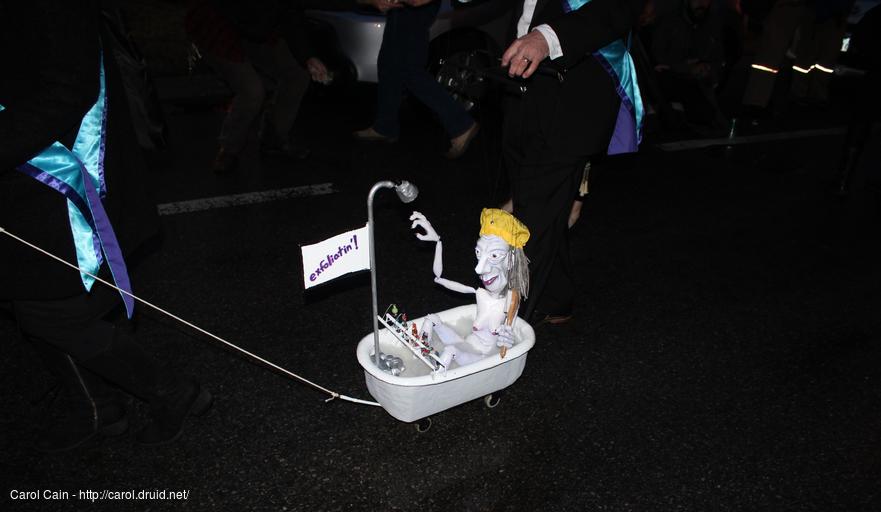 We took the truck and saw 'tit Rəx in Marigny. This is a parade where they have the smallest floats of any. It was a walking parade through the Marigny area where the participants pulled their floats on little wagons. One float actually floated. It was a model of a hot air balloon.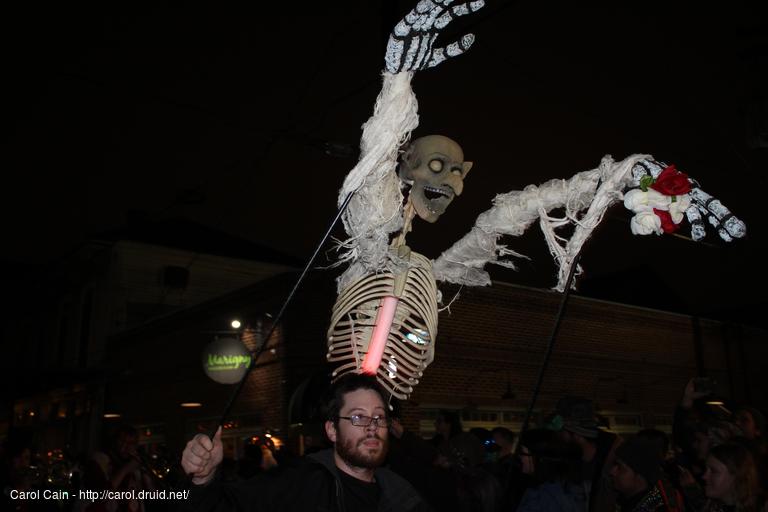 Then we went to the Marigny Café for supper where I had a Roast Beef Po' Boy and D'Arcy had the seafood platter. After our supper just outside of we saw Intergalactic Krewe of Chewbacchus. This one's theme was sci-fi. After that one we came home to our RV a little tired but ready for another day.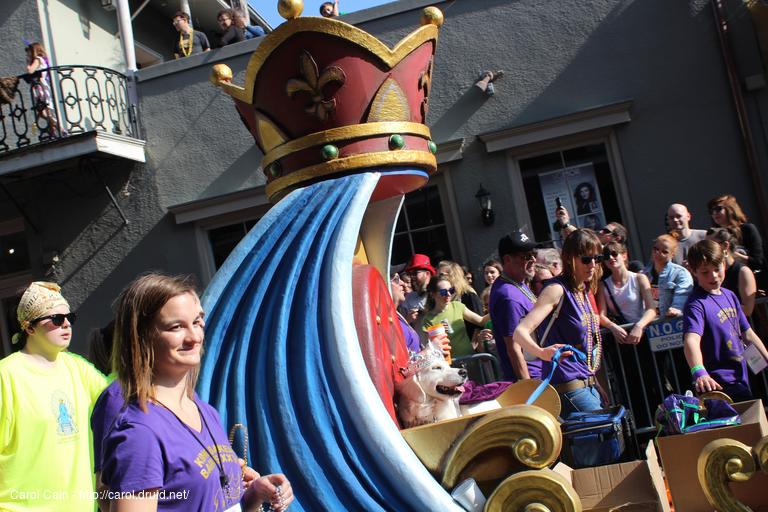 On Sunday we started out with a parade that reminded me of the song "Who Let the Dogs Out?" It took place in the French Quarter and was all about dogs. It was called "Krewe of Barkus". Some of the floats were sponsored by animal rescue groups.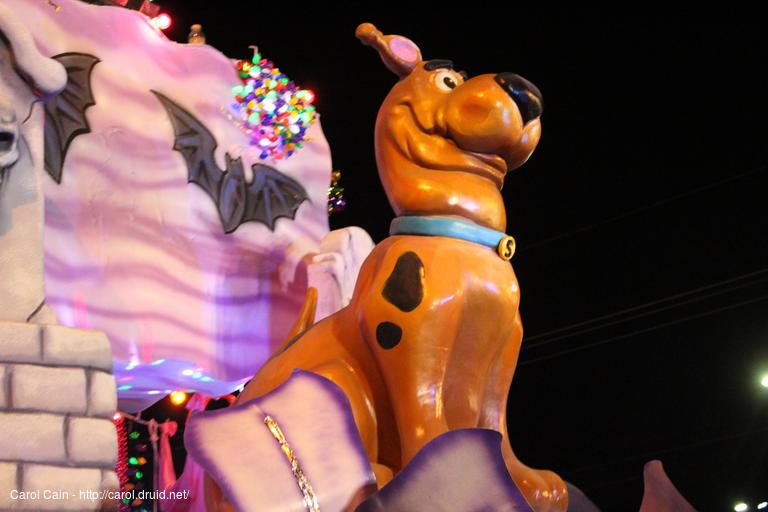 Then we went to Metarie where we had a quick meal at Rally's and then on to the Krewe of Caesar parade. This one was all about cartoons.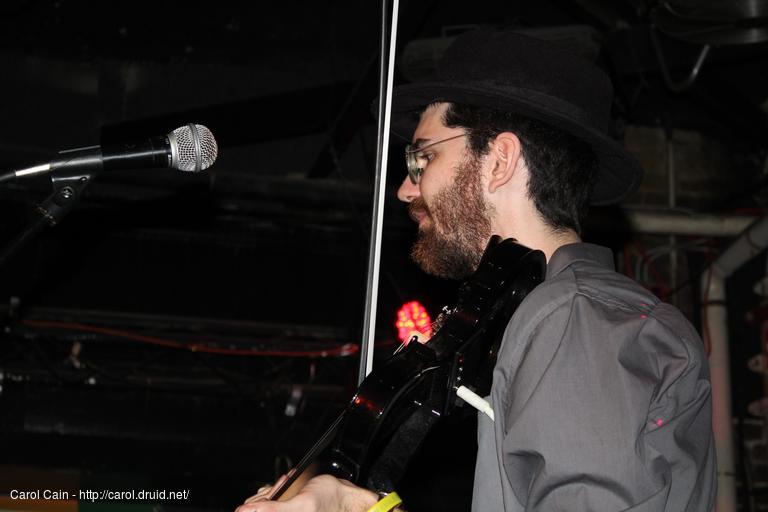 After we went back to Fenchmen's to listen to the sounds of Tip Jar Junkies playing at Vaso's with Mike Zingale playing his guitar and singing, David "Deej" Johnston playing drums and singing, Curtis Rosy playing bass and Joe Cullin playing his Violin and singing.