Register
Directories
Entries
2012.10.31 Franken Sandy Gets Our Trailer
2012.10.31 Franken Sandy Gets Our Trailer
Last updated: None
On a gloomy rainy Halloween day D'Arcy and I set out to rescue our trailer from Frankenstorm Sandy. We both went to Etobicoke to survey the damage. The Tarp was blown off. At first we thought it was torn up because of the way it was wrapped around the unit but it turned out to be just a few tears.
In any case, we decided that we had to bring it back to Tyssen where it could be worked on indoors before we had even more damage. First we put the hitch back in the bed of the truck. We figured that would make it much easier to move our trailer. Them we folded the tarp. Our knowledge from our camping days on how to fold a tent came in handy.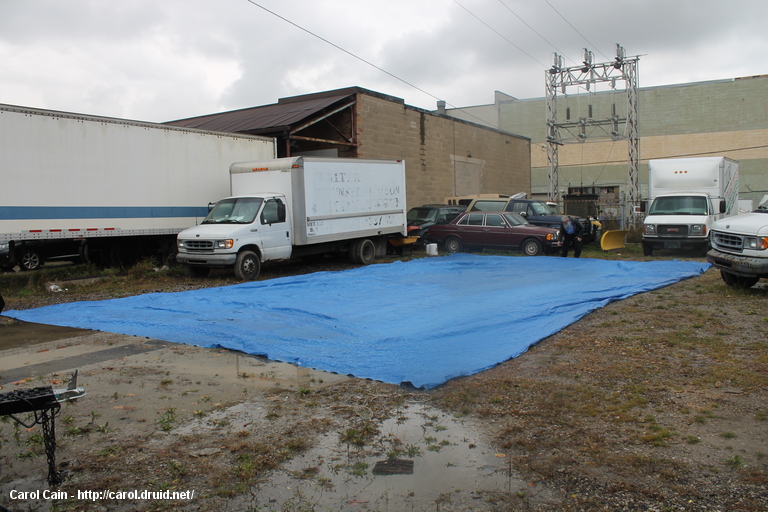 Hooking the trailer came easier for D'Arcy. He lined up the pin perfectly on the first try. Then on the road to Sutton to Tyssen Trailers where Steve put the tarp back on the roof until the next day when they will put it into the garage and work on the roof.
We arrived home just in time for trick-or-treaters. After supper we went to Wise Guys on the Danforth for a great Hallween party with all our friends put on by LeRoy St. Germaine and the Beaches Blues Fest.