Register
Directories
Entries
2012.11.02 Dealing with our Trailer and Motorhome
2012.11.02 Dealing with our Trailer and Motorhome
Last updated: None
On a nippy, cloudy, showery day we headed up to Tyssen to put things in our trailer and to see how the roof is coming along. Pat was kind enough to store our trailer until the spring.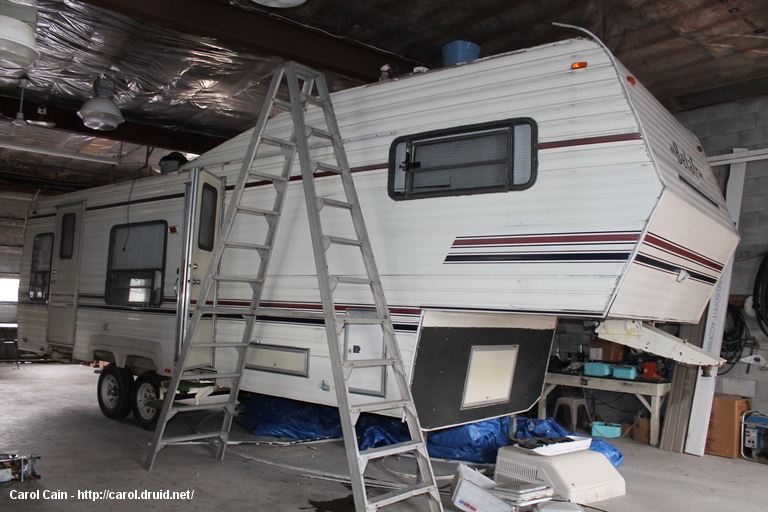 Then we were off to Nicholson to get our motor home that they were storing there since Dan said it couldn't be certified back in July. We had to get it out of there. We got some help from a person was thinking of buying it but decided not to. He did help us get it up to Metro Wide Auto up the street where we could store it for a while.
Since the motor home was sitting since July it did not start so booster cables came out but the booster cables were not strong enough so D'Arcy went to get some stronger booster cables from Jim at Metro Wide. They started it and with Dan's dealer plate we moved it to Metro Wide.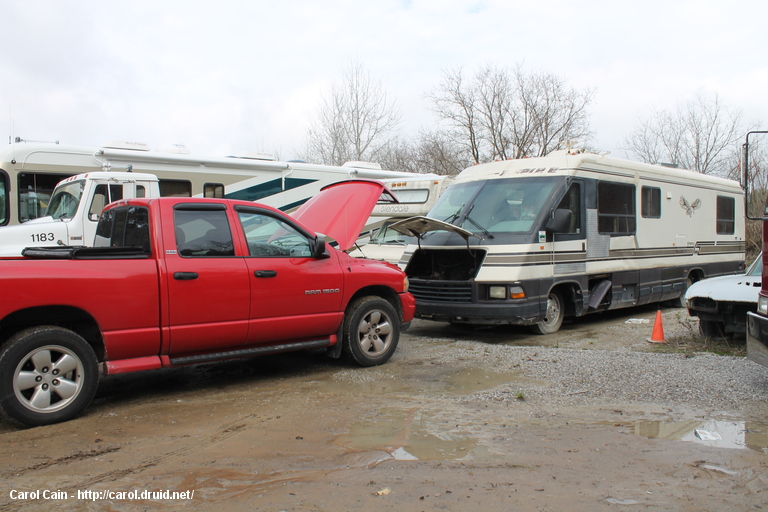 The motor home is now resting at Metro Wide until it's sold or scrapped. We have ad on Kijiji to sell it along with some pictures.
We worked up quite an appetite so we went back home for a steak dinner.